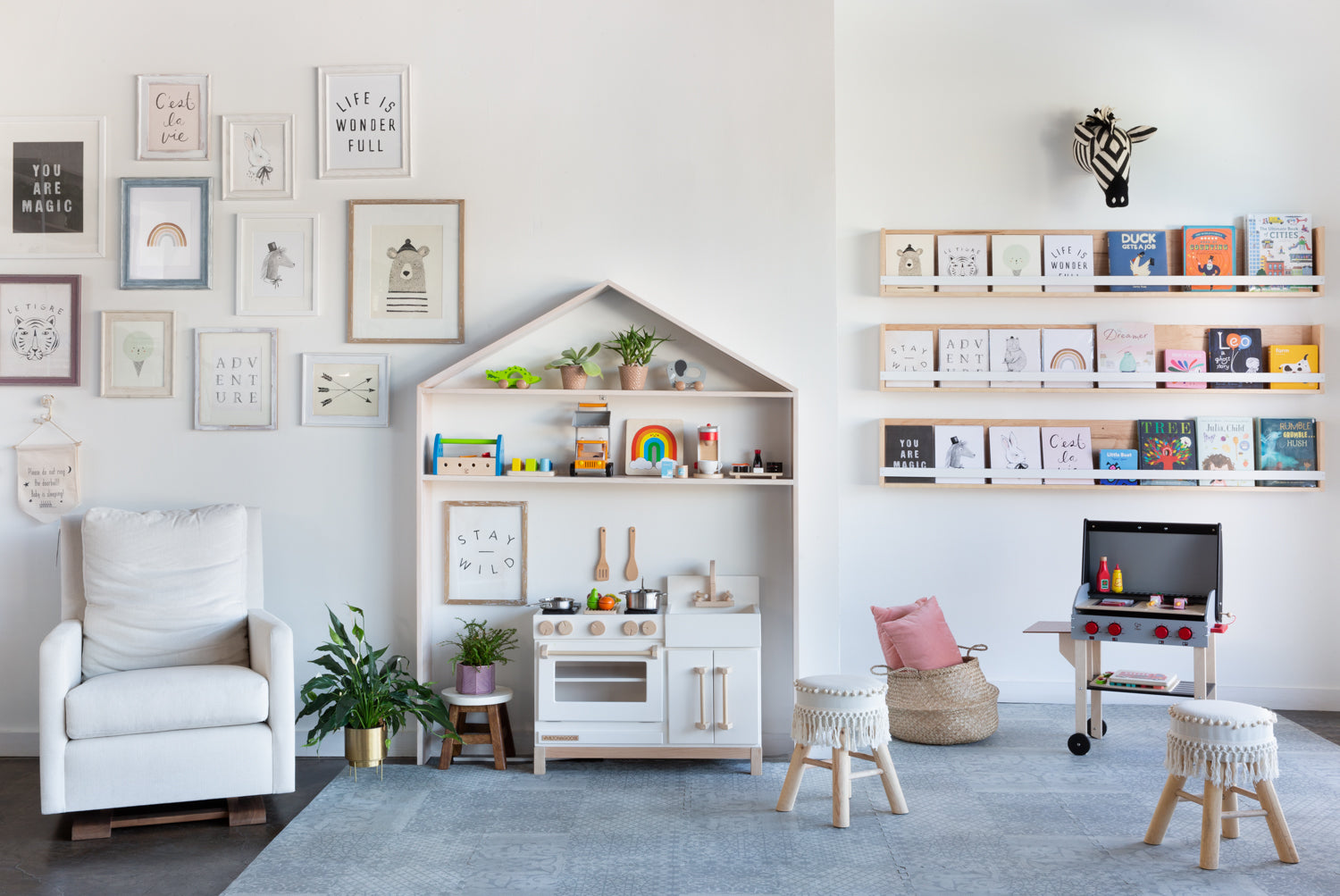 Our is space is constantly evolving, and I imagine it will continue to do so. But after a couple of short months it's finally taking the shape we always envisioned. 
Thanks to the help of our beautiful friend, Claire Zinnecker we've created a space that is as comfortable for moms as it is fun for their littles.
Our favorite nook is the play area. Equipped with our beloved Milton & Goose kitchen, and some of our favorite books, it's the perfect place to spark imagination.
The more plants the better! Not only do they bring a much welcomed earthy touch to the space, they also add a buffer to our terrible green thumb!
Since Alexa James Baby opened in June (18'), it's seen so many wonderful people come through its doors. We've made many of friends, met many of little ones and shared a wealth of experiences. We hope you can come meet us in person and be part of our ongoing story!
xo